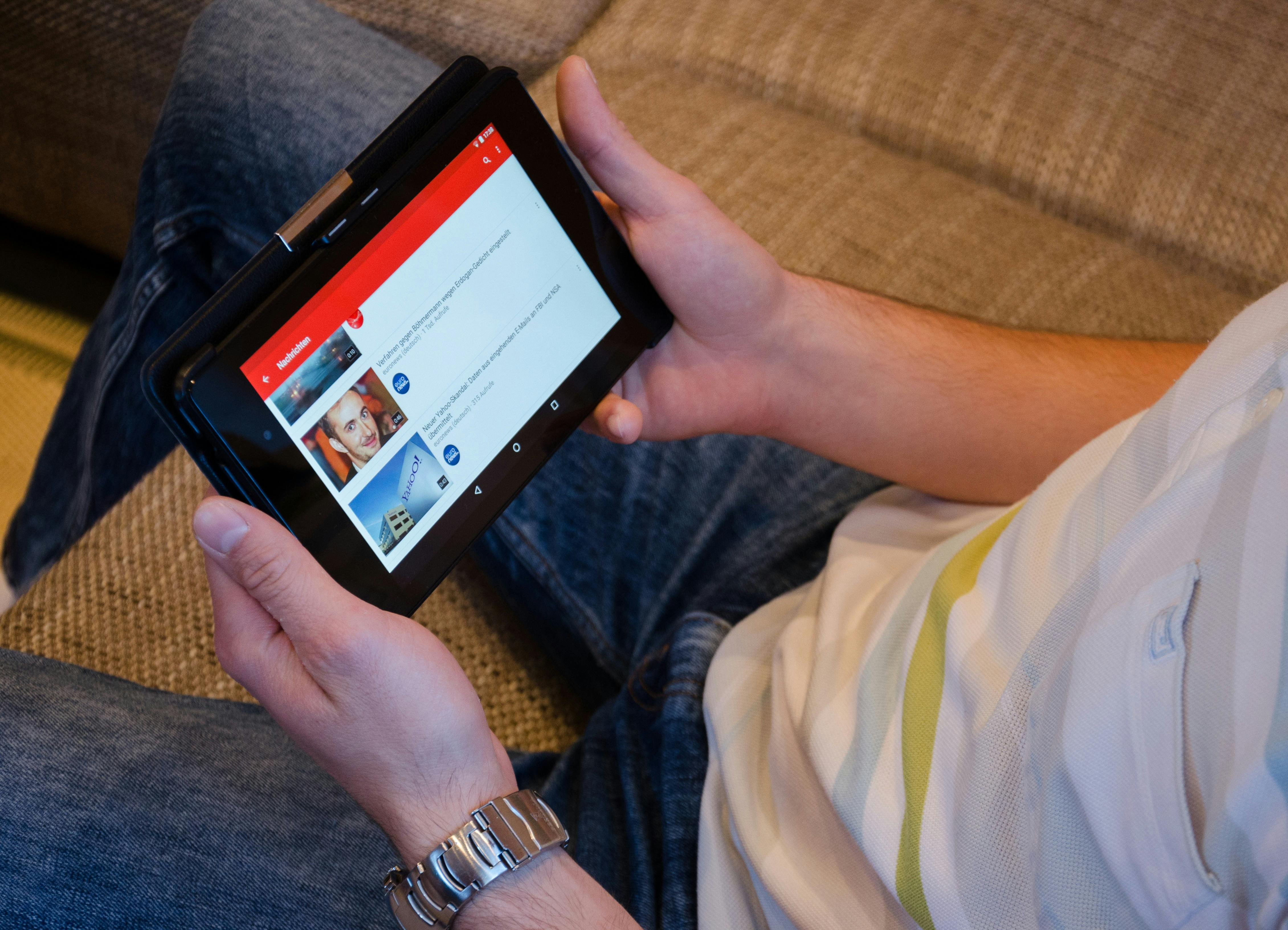 YouTube is one of the most popular social platforms available today, and it is also the second most-used search engine after Google. It's a great platform for sharing video content, allowing content creators to reach a massive audience. With more than 2 billion users watching over a billion hours of video each day, it is also a perfect platform for marketers to advertise on. According to Google, 68% of users on YouTube state that the platform helped them with a purchase decision.
If you have already made up your mind to advertise your products/services on YouTube and want to take a sneak peek into YouTube ads, here we have everything you need to know.
How to Advertise on YouTube
Once you have set up your YouTube, you are ready to begin advertising on the platform. Go to the Campaigns tab and click on the blue-colored plus button for launching a new campaign. From here on, you will get a number of options to create a targeted campaign with pre-defined goals to bring you the desired results. Let's have a quick rundown of these options.
1. Select the Goals
Your campaign's objective can generally be either of consideration, awareness, or action/purchase. Move further, and you'll get the options best fitting your goals.
2. Select the Campaign Type
You'll have multiple options for campaign type to choose from, depending on your specified goal. If you have chosen the action/purchase option in the first step, you'll also be presented with the Google Ads account conversion tracking goals here for bid optimization. Select the Video campaign type here. Video type is allowed for all the campaign objectives except for local and App.
3. Choose the Sub-Types
In the next step, you will have to choose from various sub-types. The options you get here depend on your previous selections. A few of them include drive conversions, out-stream, video reach campaigns, non-skippable in-stream, etc. The selection process guides you to the best-suited ad format, bids, and targeting for the campaign goals you have set.
4. Configure the Settings
In every campaign subtype, you'll be prompted to configure some general settings. During the set-up process, you can see campaign estimates generated towards the right. It gives you a clear idea of the expected volume.
Some common settings include campaign name, budget and dates, bid strategy, locations, content exclusions, and languages. Let's get into some details of a couple of options.
Bid Strategy: In video ads, you are allowed to choose from bidding per impression, view, or conversion. In the case of awareness campaigns, it is appropriate to use Maximum CPV (cost-per-view) and Viewable CPM (cost-per-thousand) strategies. If you have opted for an action/conversion-based campaign, you can maximize your ROI with Maximize conversions and Target CPA strategies.
Networks: It is always good to be aware of the Video partners associated with the Display Network as it will help expand your reach outside YouTube. But if you want to stick to YouTube only, you might want to opt-out of such networks.
5. Ad Group Targeting
You can target your ad groups at different demographics, audience segments, content, etc. Specify these settings in this section.
6. Choosing the Type of YouTube Ads
In the end, use your YouTube video link for creating your first ad. You may not be able to create all types of ads because some ad formats may not be available due to your chosen campaign goals or subtypes.
Below are some common ad types and what they are best for.
Non-skippable In-stream Ads: These are good for increasing reach and brand awareness. They run for 15 seconds or less, and viewers can't skip them.
Skippable In-stream Ads: They're good for creating brand awareness. Viewers can skip these ads after seconds.
In-feed Video Ads: They can be a good choice for leads, consideration, and all goals. They appear in YouTube search results, homepage video suggestions, and related videos.
Outstream: Good for reach and awareness, these are mobile-only ads and appear on websites and apps outside of YouTube.
Bumper Ads: They help with reach and brand awareness and can only be 6 seconds in length.
Masthead Ads: They can generate massive reach and brand awareness. They appear on top of the YouTube Home feed and can drive conversions.
Once you have set up and run a couple of YouTube campaigns, you'll be able to see the performance data from your dashboard. Based on this, you can optimize campaigns and make future strategies. That's it for now. Happy advertising!