Who's Clicking on your Pay Per Click Ads?
Sign Up With ClickReport and Gain Access To...
Daily click reports documenting extensive PPC click activity and details such as date, time, lP address, location, keywords, and more.
4-Tiered warning system to prevent, warn and block users who either maliciously or absent mindedly click on your paid advertisements multiple times.
Real-time alert notifications documenting suspicious or duplicate click activity.
ClickReport Tip Of The Day:
4 Bidding Strategies To Help You Work Smarter Not Harder
Tuesday, March 10th, 2015
Google has always tried to be an advertising manager's best friend. There are a number of AdWords bidding tools that can be used to make life easier, but not all of them are used to best advantage. It is critical to get the highest results of any campaign and a smart advertising manager can maximize what is provided for him or her. AdWords has some features that will make campaign bidding much, much easier.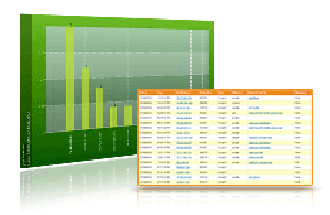 Protect your PPC Advertisements on Google, Yahoo! and bing Detect & Prevent PPC Click Fraud with ClickReport.com
SIGN UP for a FREE ACCOUNT today!